So, we're in day 18 of Elvenar Sorcerers & Dragons chapter (see previous day at Elvenar Sorcerers & Dragons – Day 17). Today was our lucky day – for a change. We have acquired something that we've been waiting for, patiently, for quite some time. And we've almost missed it!
City changes
There won't be anything exciting in the update today on the city changes – or so I thought. Indeed, regular slow upgrades are on the way, we've got 2x workshops to L25 now, and 2x workshops up to L24. And the Main Hall L24 upgrade is almost done.
But something else happened today. It was a 10% off on premium expansions! These are the days I am waiting for to drop my diamonds for expansions. It doesn't happen more often than once a month, and there is always a good chance that I simply don't have enough diamonds to get another expansion on such a day.
But not today! My next premium expansion (#6) costs 2,000 diamonds, so with a discount it comes down to 1,800. And just yesterday my Wishing Wells produced 2×25 diamonds, so my total as of today was – drumroll! – 1,825! We have enough, and just barely!
So I immediately went and purchased another expansion, and built another addition to the shantytown right there. We're doing very well on space this time around, way ahead of our target plan (well, as expected)!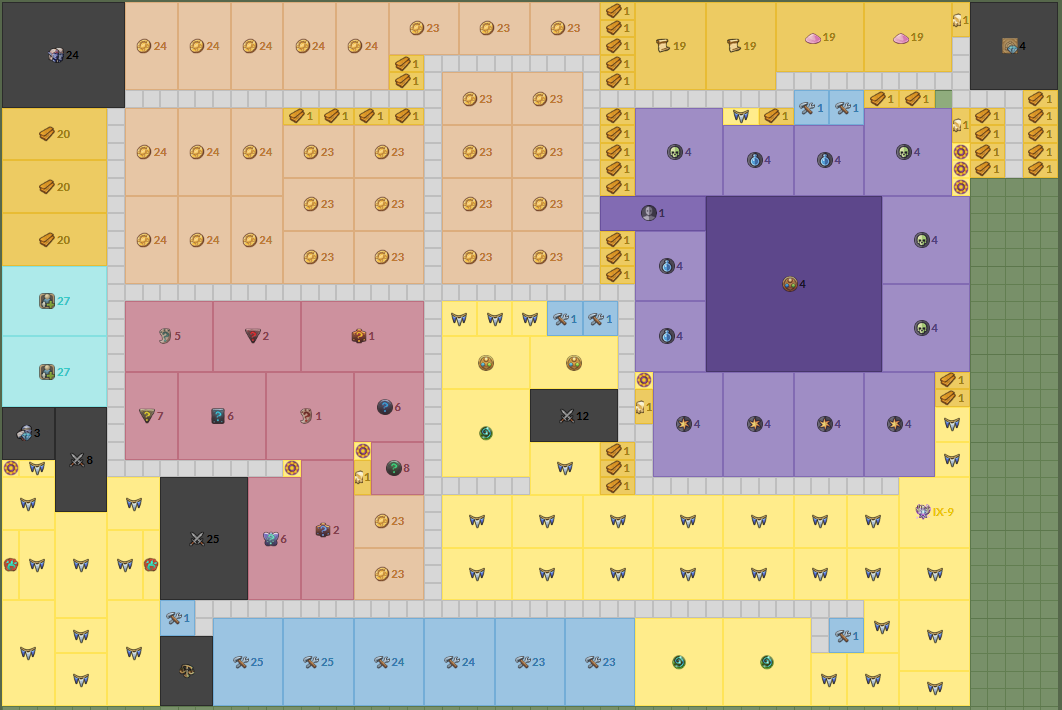 Elvenar Sorcerers & Dragons progress
Today we finally collected enough resources to activate Blossom Mage Promotion and Squad Size Upgrade 33. I have dropped another 5% Portal Profit just to close it. So this will open the path to the Training Grounds upgrade. The Blossom Mage promotion I activated right away, just to dump excess of mana, but will wait activating SS upgrade until the tournament is over (that should be tomorrow). We still have KP capacity in T2 upgrade techs, so there is no rush.
And it sounds like the Training Ground upgrade might be the last one that we will do in, hm, natural fashion. Looking at T2 upgrades, they need more than 500 of double graduates, and you need all 3 completed before you unlock a single next tech. I don't think we have enough manufacturing capacity to hit those numbers in the timeframe we have. So this is likely where we will have to go heavy on Portal Profits. This will be clear very soon…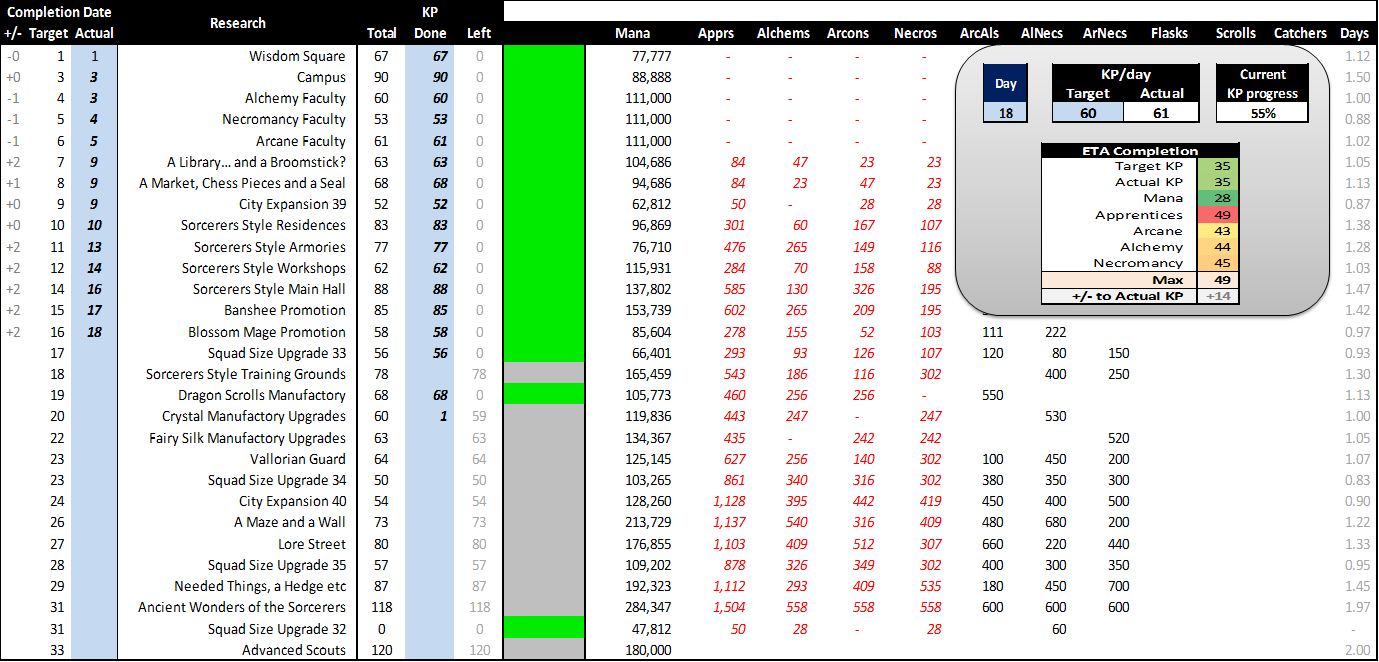 Magic Dust Tournament – 4* day
Our tournament losses continue to mount, but again, were lower than I anticipated. I am starting to think that loss relationship between different stages is not proportional, but rather linear. This might be a good thing!
For instance, last tournament losses for 3* and 4* stages were 13 and 19 squads, respectively. That's a 6 squad increase, or about 50%. I assumed that we will get a similar increase here. Our losses for 3* stage were 29 squads, so I expected 4* losses to be in the vicinity of 45 squads. Yet in reality we have only lost 36 squads, or an increase of 7. This is pretty close to 6 squad increase last time, despite base numbers being significantly different. And that's despite several losses that we sustained in 4* stage here.
If this overall pattern holds, this would indeed be very good news. Then we should be able to survive fighting through the whole tournament, and that's with about 150 squads to begin with. This should be sustainable, even though would still require extra preparation for the hard tournaments.
We will see how tomorrow is going to turn out. We might be jumping the gun here…