So, we're in day 23 of Elvenar Sorcerers & Dragons chapter (see previous day at Elvenar Sorcerers & Dragons – Day 22). Today we started a gems tournament, and what a day it was. Unlike the elixir tournament a couple of weeks ago, it was a massacre. I am still shell-shocked…
City changes
The biggest change for today was the tricky Training Grounds transition from L12 to L13. Indeed, turning 5×3 into 3×6 might be quite complicated. This would have been relatively easy though if I would have sold one of the 5×5 Weeping Willows. But I was thinking – can I do it without selling anything useful? It turns out, I was able to do it. It was an interesting challenge as the space was so tightly packed already.
I've sold all temporary L1 workshops and removed quite a few older roads to free up some squares. And after that it was possible to reshuffle other buildings in place. Then it was just a matter of rebuilding the workshops. And the roads – so I have also done some upgrading here. All the new roads are Greenery roads from the Woodelves chapter. Cost quite a bit of mana, but it's better to use it than waste it to decay.
Apart from that, we're still continuing to upgrade residences to L25. We're running out of trivial upgrades though…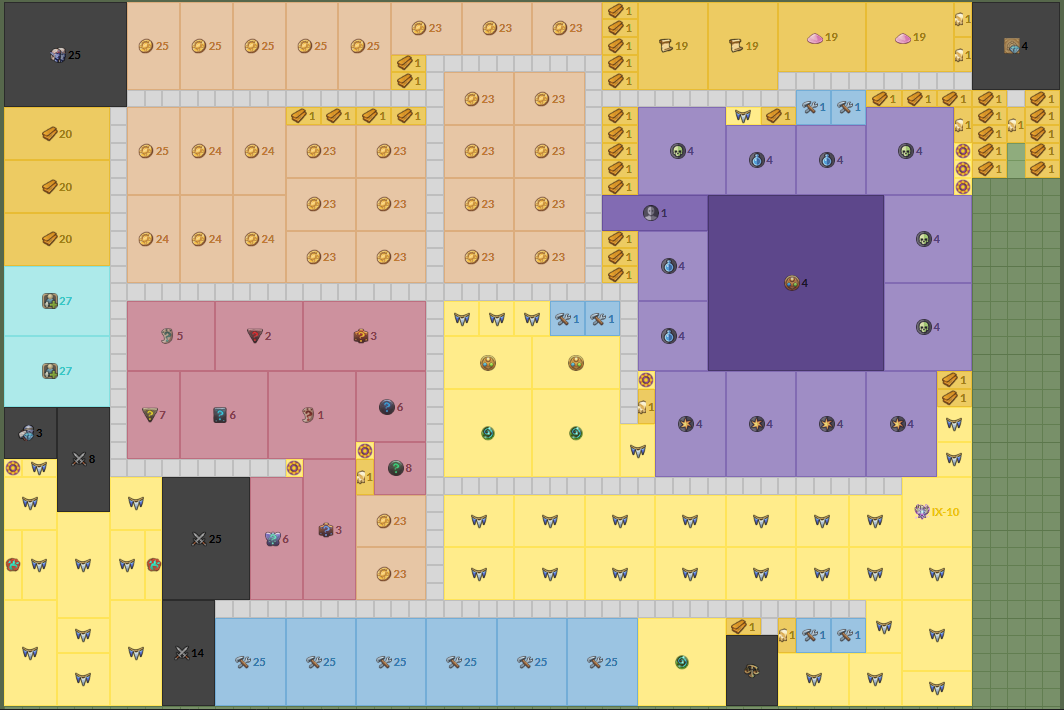 Elvenar Sorcerers & Dragons progress
Unlocked crystal manufactory upgrade, and getting really close to unlocking silk manufactory upgrade. After that, we will be able to open another tech. Unfortunately, it will be another Squad Size Upgrade… Even worse, no matter what the next move in the research tree would be, I will have to take at least one SS upgrade.
So from that perspective, I'd rather go through the most of the tournament before I have to do that. Probably won't be able to do that for all the rounds, but the more I can do, the less impact SS upgrades will have this week.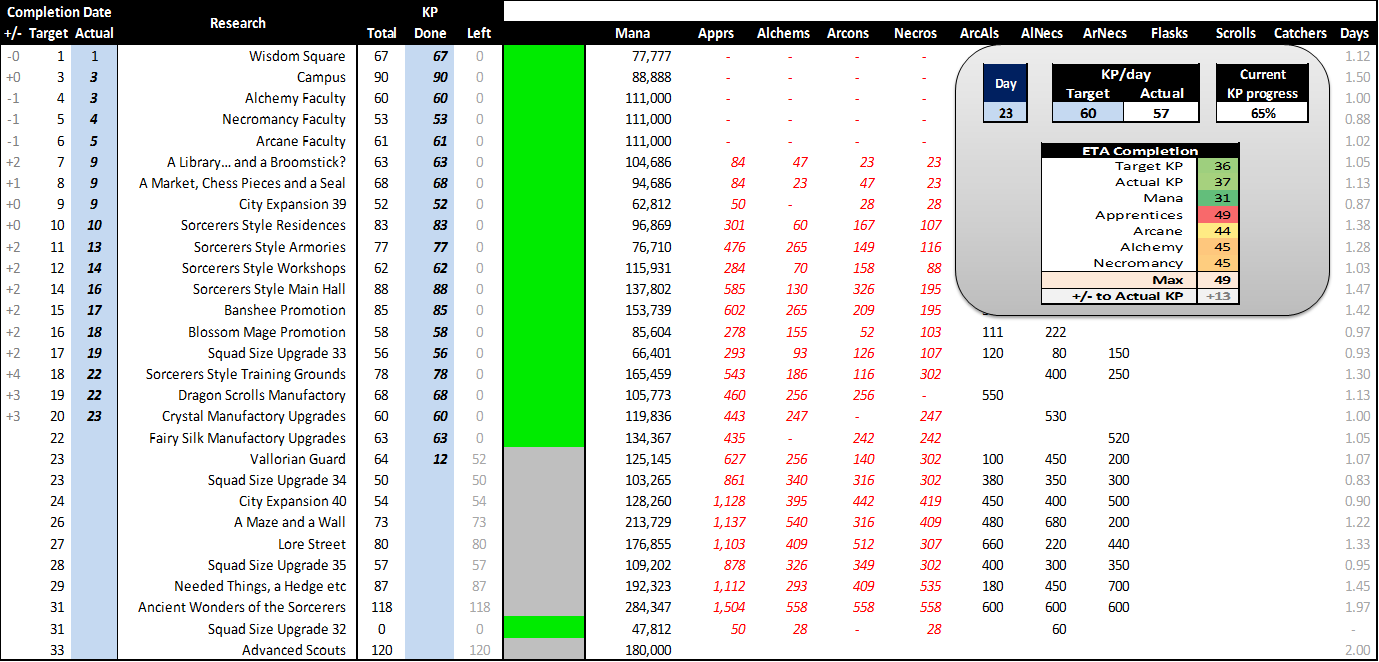 Gems Tournament – 1* day
Wow, I did not expect that result. I was positively surprised with results of the elixir tournament after deploying the Fire Phoenix. Well, this time around the surprise was quite negative. I mean, almost 60 squads losses in 1* stage? Really?
This is actually worse than the first stage of the dust tournament, and that is supposed to be second-worst tournament out there. And we run with Unleashed Unit upgrade and fed maxed out Fire Phoenix.
We might be running into limitations of using Bud Sorceress instead of Banshees from the Training Grounds. But before we jump to conclusions, let's wait for the next couple of rounds and see if results are consistent. I thing continue in the same fashion, we will run out of troops before the end of 2* stage.
I am still a bit shell-shocked…