So, we're in day 4 of Elvenar Woodelves chapter (see previous day at Elvenar Woodelves – Day 03). Today we were continuing to grow our willow forest. And marble tournament is all done! But do we have enough mana and goods to continue full speed ahead?
City changes
I am up to 10 operational willows now, and 3 are still being built. So this is where I will slow down on willows for now. I am getting close to unlocking residences upgrade, and will need to start building pop for other upgrades (such as barracks). 13 willows is probably fine, but I may still build one or two more with one builder as I have space. Mana seems to be pretty important for this chapter 😉
I also had to pause for a couple of hours to build 2x small mana buiuldings for non-declinable quest. Meh.
And then I have moved residences and workshops around again. This is probably because there is nothing else that I can build for now, just need to wait for willow construction. And so I just move buildings around 😉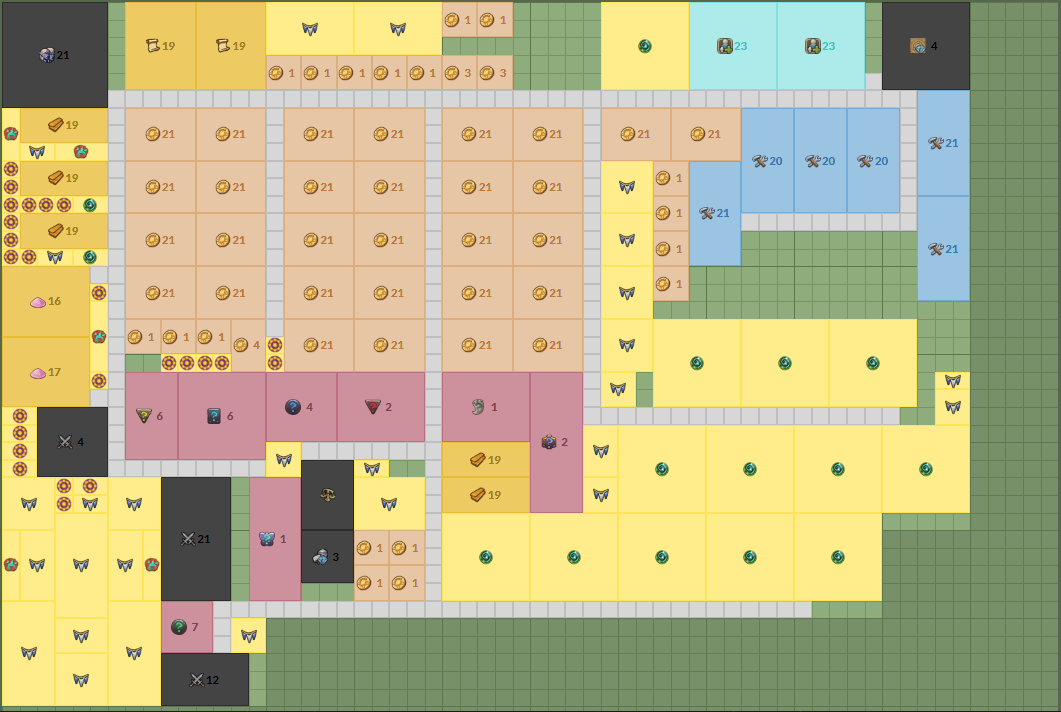 Elvenar Woodelves progress
I was a pretty good day from the KP accumulation perspective (see the tournament section). Yet it didn't translate into much from the research perspective. As anticipated, I finished KP requirements for the residences upgrade today. And indeed I've only got about 40K in mana by that time (vs required 50K). So tomorrow I will finally be able to activate it and start gaining some pop!
In the meantime, I am working on advancing barracks upgrade research. This will need 25K of mana to unlock, and it will likely be on time. But more importantly, I will need a hefty pop surplus to actually implement these upgrades. Things are starting to get interesting 😉

Marble Tournament – 5* and 6* day
Today was a pretty big day – a double day and a finale for the tournament (for me). I did the usual 12x provinces to 5* and 9x to 6*. That's a decent amount of KP from the 5* round, yet today is not as big of the day as I usually have for that. The reason being is that when I am trying to postpone KP acquisition, I do KP harvesting from provinces 13-20 in 2* round on this last day. But right now I am trying to front load KPs as much as I can, so I did the harvesting on day 2 of the tournament.
This also means that today I didn't have that big of a hit as I normally do in terms of goods! In fact, with tournament over, it doesn't look too bad at all. I will submit some rebalancing trades, so we will see if it just looks "not bad", or if it looks pretty good actually. Right now I am not balanced across the goods at all. This is still a remnant of Orcs chapter conclusion plus catering in the tournament. But the totals start to look decent. I think we're on the road to recovery! 😉