So, we're in day 32 of Elvenar Woodelves chapter (see previous day at Elvenar Woodelves – Day 31). We're wrapping up the chapter, and today we've sold the last of the grafting sites. There are no more of them! Instead, there is an expansion of Forest Fabrications for that last push with research goods production. We're almost done here…
City changes
The chapter is quickly and inevitable coming to an end. Yesterday, we got rid of all steel grafting sites. Today, the rest of the grafting sites followed the way of the dodo. We have none left! Instead, we popped up multiple L1 Forest Fabrications. Our target was 8x L3 FF, and now we added 9x L1 FF. This means our total production capacity went up by more than 50% – it is equivalent to 12.5x L3 FF. This expansion will only be there for a couple of days (if that), to help out with the final production for Ancient Wonders of the Woodelves research.
It's interesting how many things are coming together at the same time. Our upgrade program is basically done (will kick off workshop upgrades when I will be done with the event), and event is coming to an end, so I can get rid of the temporary L1 buildings in a couple of days.
We're clearing slate for the next chapter!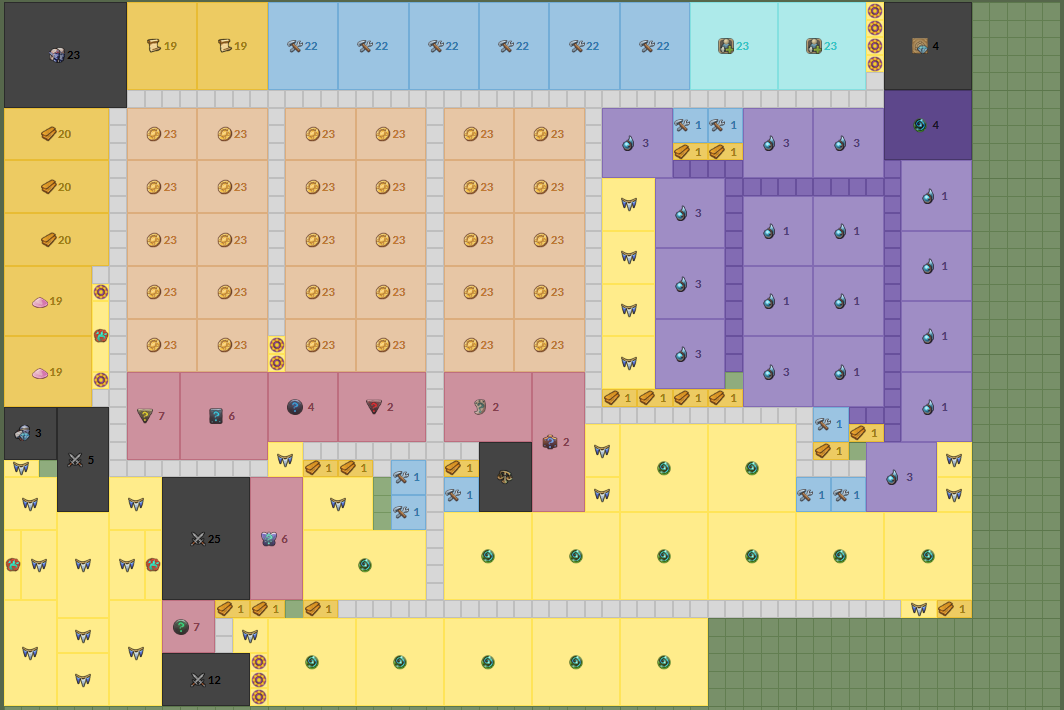 Elvenar Woodelves progress
This was one of the trickiest research days ever. I had to time availability of activation resources, postpone tournament encounters to delay KP intake, but do as much before squad size upgrade is activated. And on top of that there were two event quests that were best completed by activating two techs. Yep, was pretty tricky, but it all worked out in the end. And yes, Inspired Meditation was involved again.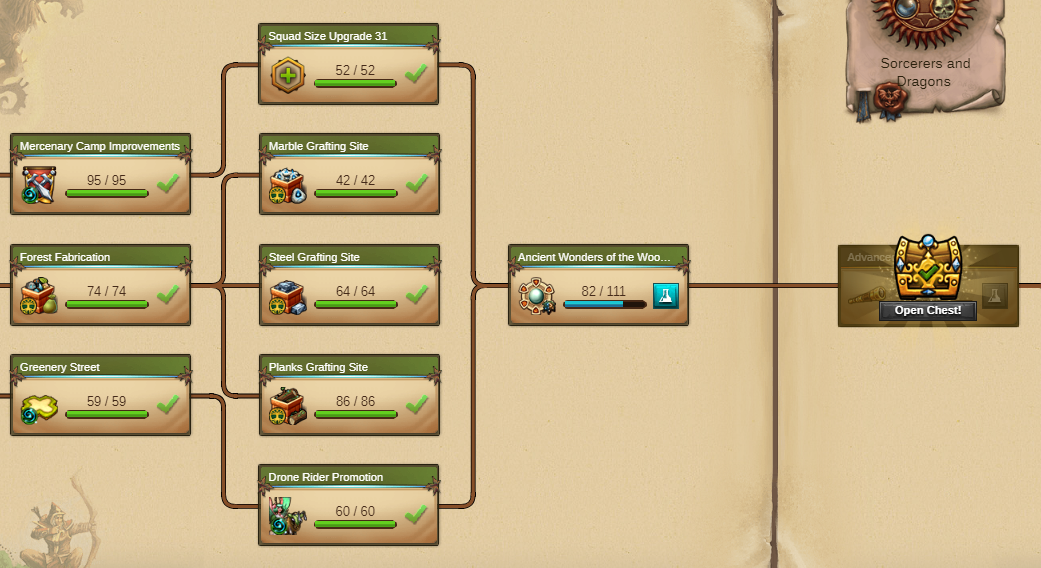 So as I mentioned, I dealt with the most of the remaining tournament provinces, and holy cow, that was a lot of KPs! I barely opened Ancient Wonders of the Woodelves research, and I already dumped 82 out of 111 KPs in there. Ouch, this doesn't leave much time to produce necessary resources. I mean, expanded Forest Fabrications farm will help, but only so much. But in any case, we're pretty much done with the chapter, we have a couple of days left at the most. Sorcerers & Dragons are waiting 😉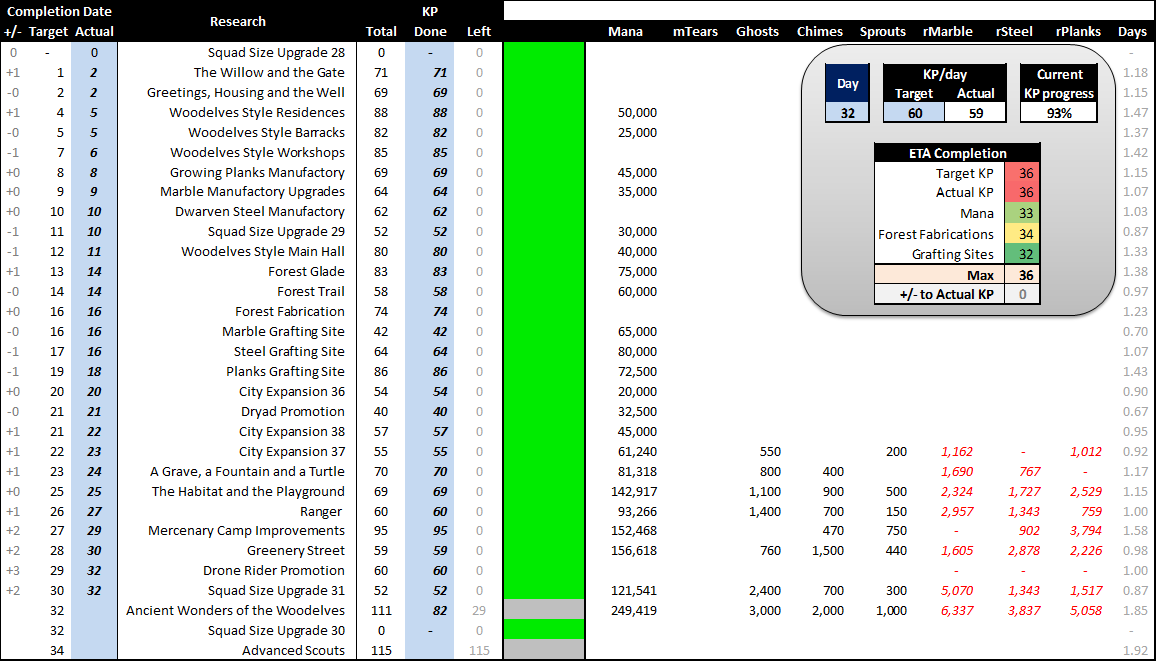 Scrolls Tournament – 5* and KP Harvesting Day
As I mentioned, today was a massive tournament day. And this is scrolls. And I had no troops left. So yeah, the catering costs were staggering, I have probably spent more goods in the last few days than in the last couple of weeks. And there is still day 6*, but it should be pretty minor.
Event – Evolution of the Phoenix
Today is another day in our current 4 week long event – Evolution of the Phoenix. Again, won't be repeating much what is written elsewhere, so check out these resources:
Also check out what I am planning to go for in the day 28 post. So here are my stats so far:
Almost done with the main line of the event, so should be able to have all the possible sky essence at my disposal by the time anything interesting shows up, which is most likely Burning Pool on day 13.