So, we're in day 33 of Elvenar Woodelves chapter (see previous day at Elvenar Woodelves – Day 32). I am pretty sure that tomorrow will be the last day of the chapter. It's a clean up time – for the tournament, for the event, for the upgrades, and of course for research and production. Anticipation for the next chapter is building up…
City changes
We are doing final clean up of the city before Woodelves chapter will come to an end. I have started final upgrades to L23 for half the workshops. I didn't plan to do it originally, but I have changed a few priorities. Specifically, I decided not to upgrade planks manufactories above L20 for now as there is no need. So I had pop, coins, supplies, orcs and building time to push this upgrade in this chapter, instead of the next one. Tomorrow, I should be able to do the second half of the upgrade, and that would be it for this chapter.
I have also finished the production part of the event quest line. So I removed all the temporary T1 production. As I said, just cleaning up. Mentally, however, I already checked out from this chapter. I am thinking about the next one! 😉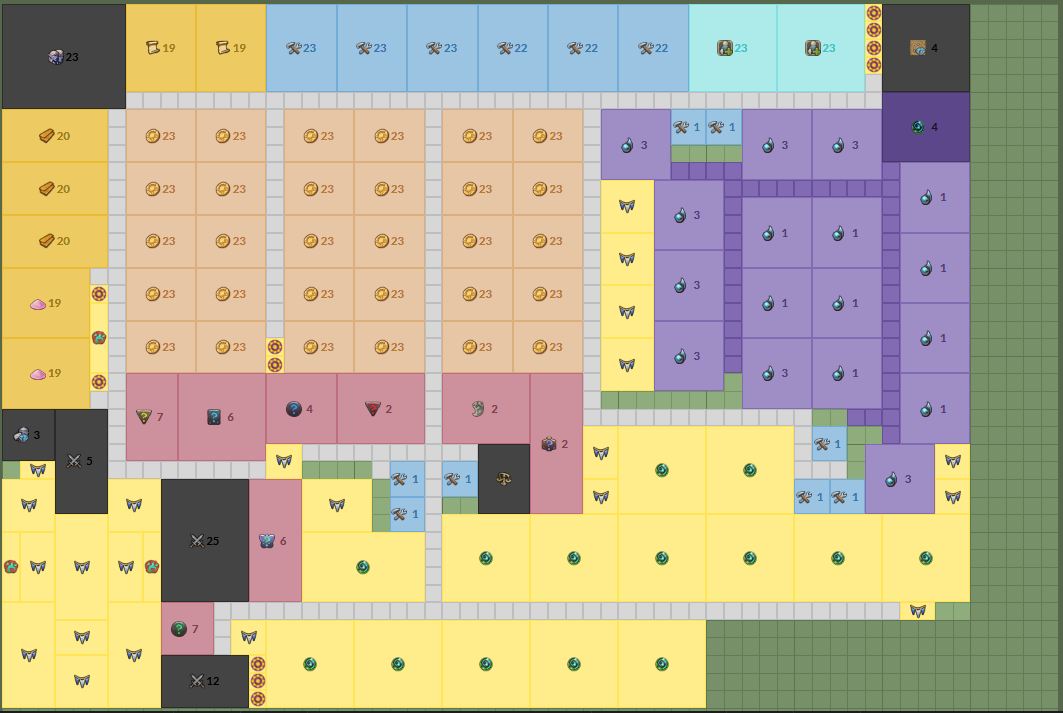 Elvenar Woodelves progress
And so it all came down to this. Yep, we filled in KPs for the final settlement research of the chapter – Ancient Wonders of the Woodelves, and working furiously to produce the necessary research goods. I'll do the usual trick with the Inspired Meditation, but there is no escape this time around. We have about 1.5 days worth of production left (even with expanded production capabilities), and IM will afford a final buffer of less than a day.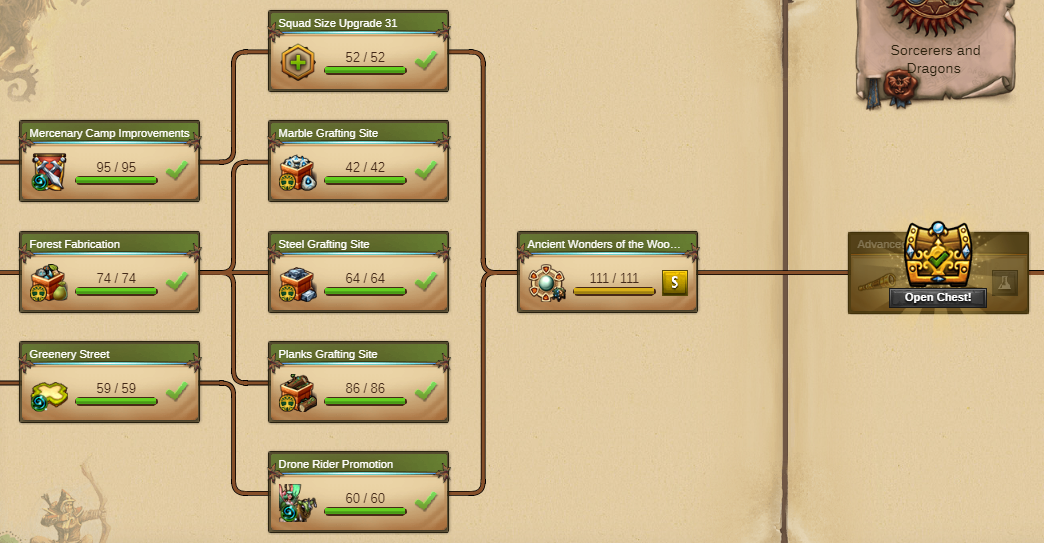 So tomorrow we'll drag it on for as long as possible, optimizing balance between produced remaining research goods, take stock of what's left, and then clean this up with Portal Profits. I am looking at about 20-30% worth of PPs if my expectations are correct. And with that, we would be done with the research goods production for the Woodelves. But not with the whole chapter yet.
For that, we'll need to complete Advanced Scouts research – this is the final gate for Sorcerers & Dragons chapter. I intend to burn through all my scouted but not negotiated provinces as now we're moving into time-compression phase again. And now we want those KPs as soon as possible.
So we should be able to complete the whole chapter tomorrow. Assuming I have sufficient resources to negotiate a TON of provinces. Now that would be a bummer…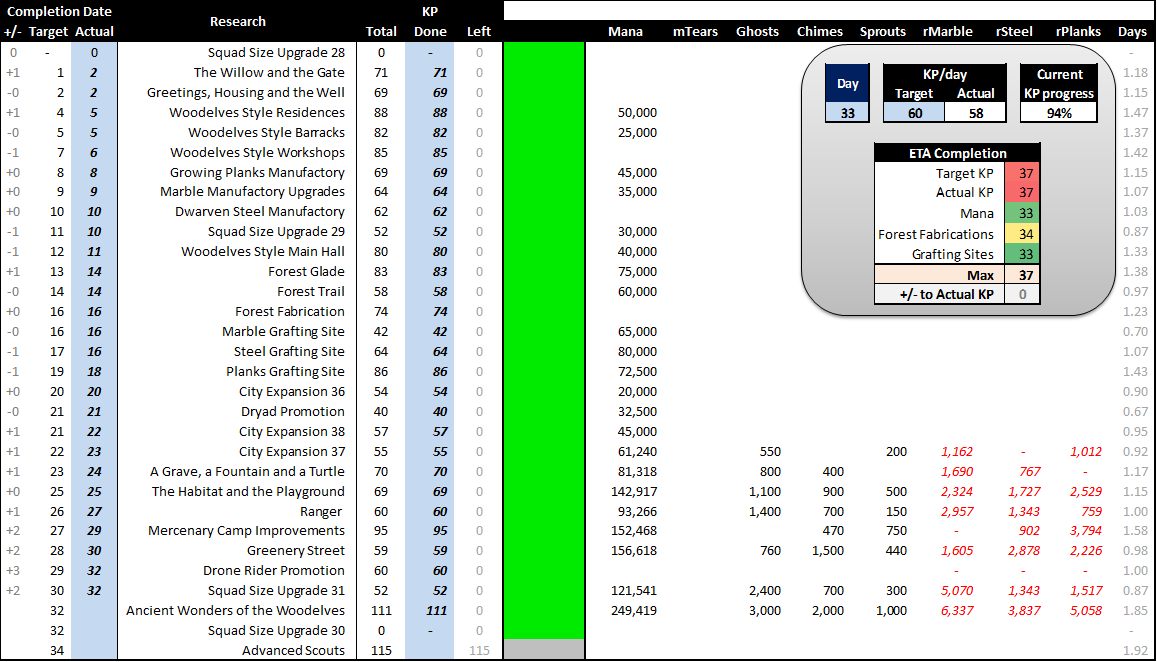 Scrolls Tournament – 6* Day
Not much to report here. Cleaned up the last 9 provinces in stage 6*, and called it a day. Or a week, in this case. Damn, I am so relieved that this tournament is over. And I know the next scrolls tournament is 9 weeks away. Will I be able to be better prepared the next time around though? That's the question…
Event – Evolution of the Phoenix
Just cleaning up the main quest line of the event, almost done there. Should be done tomorrow, and then it is just daily quests from there on.So here are my stats so far: