So, we're in day 33 of Elvenar Sorcerers & Dragons chapter (see previous day at Elvenar Sorcerers & Dragons – Day 32). We're moving closer and closer towards the end of the chapter. Most likely, tomorrow will the the last day for the S&D. So we're tying up all the loose ends to the extent possible. But my mind is already in the next chapter – the Halflings…
City changes
At last! Our city did take its final shape for this chapter. We have finished re-arranging our residential district, and it looks finished with 27 residences (sold another one). The keyword is "looks" 😉
While overall dimensions are final, less than half of all the residences – 12x to be exact – are at max L25. The rest are still at L24. And it is increasingly obvious that I won't be able to finish all the residence upgrades before the end of the chapter. We only have 1 or 2 days left, and tons of upgrades to finish.
This is not unusual – even though we would typically not finish some of the upgrades because of running out of pop. This time around we're in a much better situation – we have finished all the upgrades we wanted with reduced pop, and now we can keep upgrading residences and accumulate pop surplus. Normally, beginning of the chapter is a quiet time for builders anyway until all the new/upgraded buildings are unlocked in research. Quite often they are just idling. So this time around they will have something productive to do 😉
We're still running about 1.5K negative pop because we've sold another residence. Now, it is time to climb out of this hole!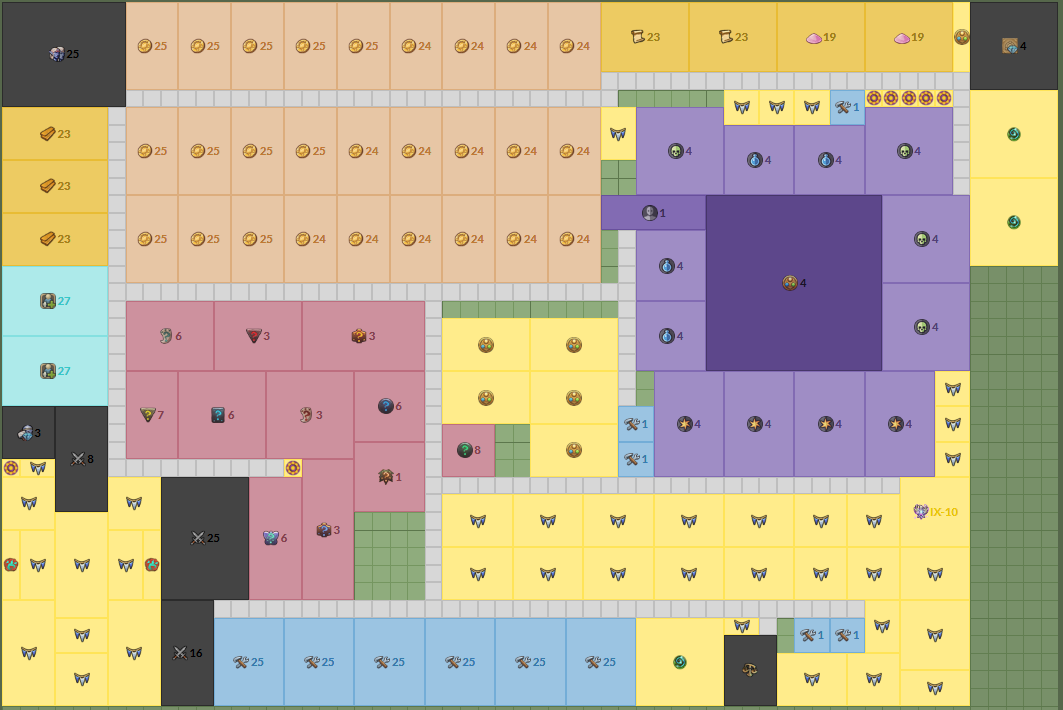 Elvenar Sorcerers & Dragons progress
Today we have activated "A Maze…" after rebalancing inventory and dropping another 30% worth of Portal Profits. There was no choice, techlock was imminent. And with that, we have finally opened the last tech that requires research goods – Ancient Wonders of the Sorcerers and Dragons. Considering that 5* tournament day is relatively rich with KPs, we're already more than half way in on this tech!

We're getting so close to the end. Considering that tomorrow should bring a whole bunch of delayed KPs from the tournament, I expect that we should be able to finish the chapter tomorrow. I can't wait!
I am practically out of all the research goods, so we will still need to deploy some more Portal Profits to close the chapter. The good news is, we have balanced inventory going into the last tech, so no PPs will go to waste. There is only about 60% worth of PPs left to go, and we will probably need to deploy a good chunk of that in PP instants tomorrow.
Tomorrow is going to be a big day 😉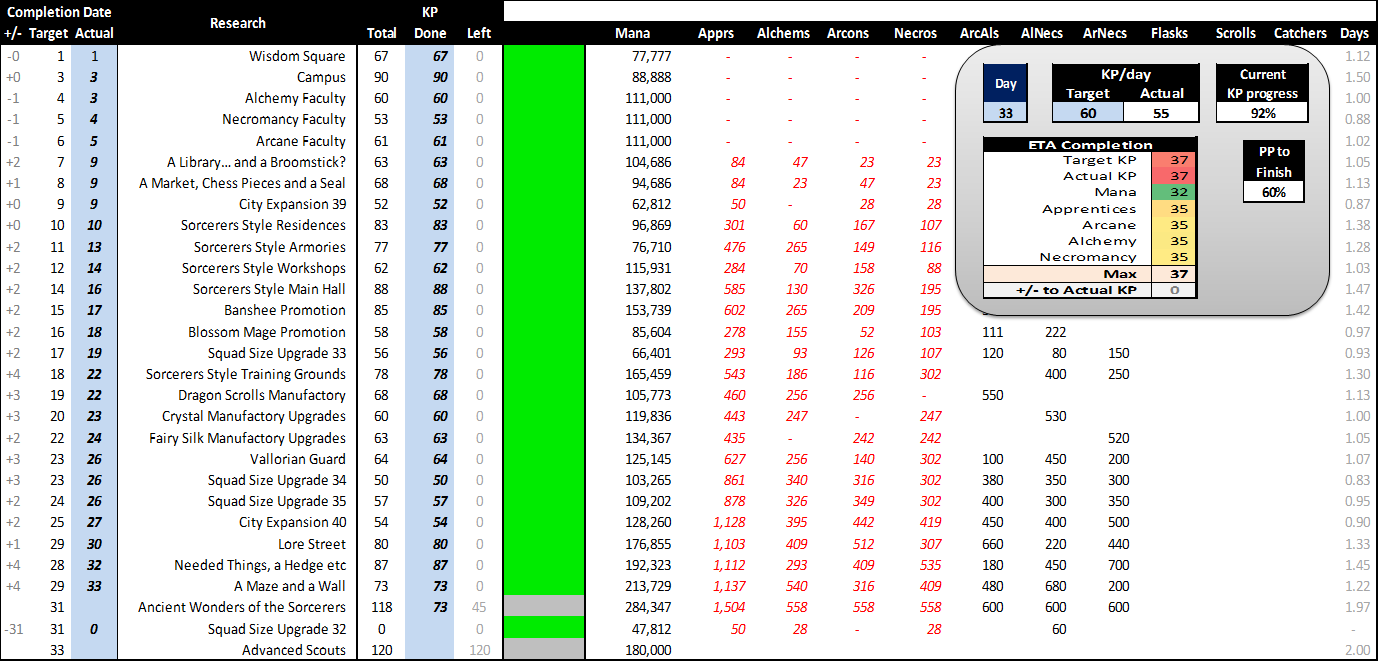 Marble Tournament – 5* day
5* stage did not bring any surprises – nowadays, it is a good thing. Our losses actually barely increased vs 4* stage – 24 squads vs 22 squads. But this is primarily because we did a bit more catering for encounters with 3+ counterunits.
We also got our first 2 defeats here in encounters with 2 counterunits. This is also roughly in line with expectations.
Still, after this stage we dropped down to 9 squads remaining. While we will recover some troops, and I believe we should be able to fight all the way through 6* stage I doubt we will have enough troops for the KP recovery phase. We will see…