So, we're in day 32 of Elvenar Orcs chapter (see previous day at Elvenar Orcs – Day 31). The chapter is pretty much done, as far as decision making is concerned. There is the last spurt to make sure that the last tech activations are timed well and there is no tech lock. Well, that part I can guarantee by now as I have more than 500% worth of Portal Profit spells, and the only question is whether I can avoid spending any PP spells at all. And unless something unexpected happens, the answer is yes.
I finished all the planned upgrades for this chapter. This means I am leaving workshops at L19, but I managed to upgrade my two T3 to L16 and L17 before running out of pop. I decided not to use time boosters for now. Have I lost too much goods production? We'll see.
My builders are idling until opening of the next chapter. This is highly unusual! So in the next few days I will transition to Woodelves chapter, and will need to revisit plans for that chapter. Stay tuned!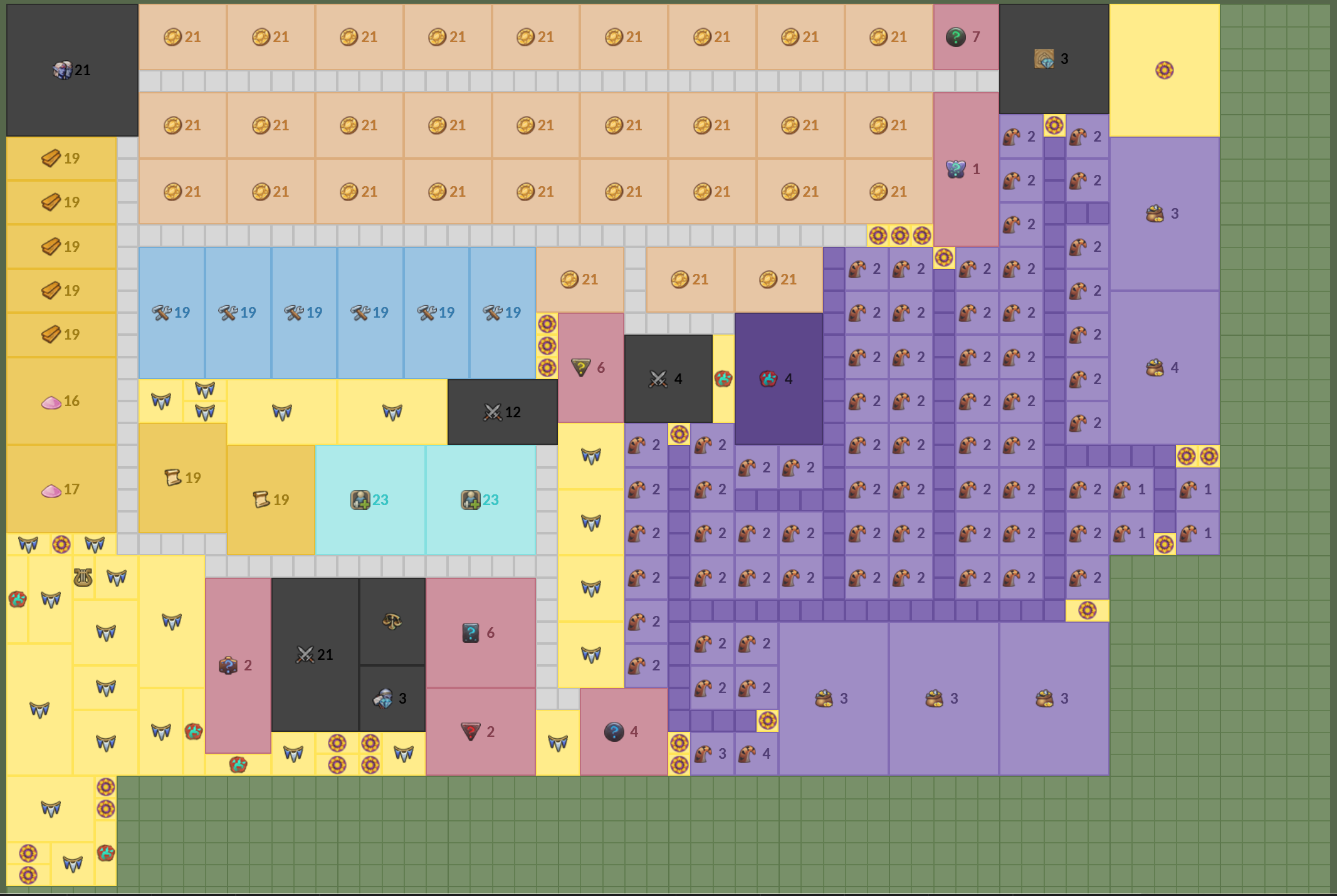 Gems Tournament – 4* day
Nothing overly exciting happened today in the tournament. Again, started with slightly less than 20 squads and covered 12 provinces to 4*. Catering costs were quite manageable, but the real costs would be coming from extra 2* 13-20 provinces, which I normally do on the last day.
Elvenar Orcs research goods
Research goods – shrooms of wisdom and loot – are still running ahead of schedule. I will be picking up remaining shrooms of wisdom tomorrow, and that would be it for SoW. Only armaments and loot will need to run several more loads, and then I would be done. Just as expected, City Expansion 35 served as a perfect KP sink until I collect all the remaining SoW tomorrow..