So, we're in day 35 of Elvenar Orcs chapter (see previous day at Elvenar Orcs – Day 34). Today was a huge day. In the aftermath, there is only 40 KP that stand between me and the Woodelves chapter. I finished the Orcs AW research which was the last item on the critical path that required settlement goods. But between map negotiation and still recovering from the last tournament, the goods inventory is running really low. Have I stretched it too far?..
City changes
There are no changes to the city layout today. Well, actually I have used Restoration Spells to upgrade one of my Sled Carousel from chapter 6 to chapter 7. This boosts it's production by 20% from 4.0K to 4.8K of gems a day. This did cost 9 RR spells (3×3 building). I will write a separate post on RR spells as these can be quite powerful.
For now, I am waiting for the final production of chapter goods, and then I will start ripping out the settlement. I will make a separate post on planning for Woodelves chapter, as well as transition between the chapters. Stay tuned!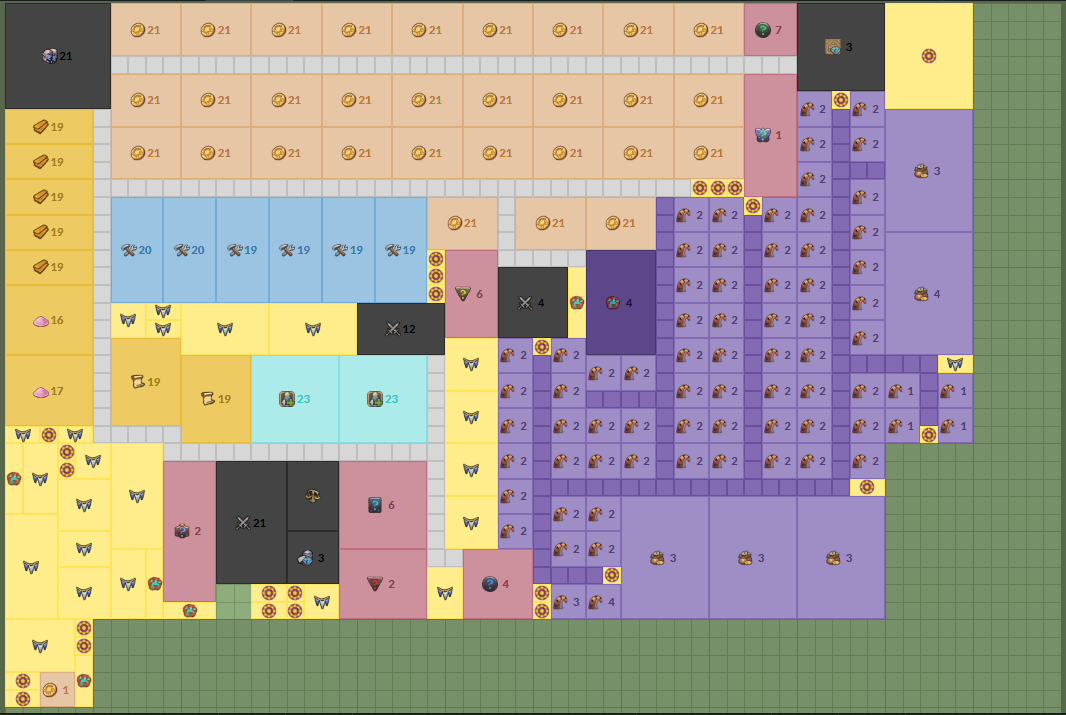 Marble Tournament – preparation for next week
Recovery mode is still on from the tournament perspective. I've made 36 squads for now, and the next tournament will start in more than 1.5 days. The concern is though about the goods inventory as I am running uncomfortably low. Luckily, I am well stocked up on the primary goods for the marble tournament, so we may still pull through 😉 I also hope that deploying a few upgrades to my Winter Market set is going to help.
Elvenar Orcs research goods
The last research of the chapter that requires settlement goods is finally done. I unlocked Hero's Forge and Shrine of Shrewdy Shrooms! Having said that, I still will need to collect several shrooms of wisdom tomorrow to unlock Expansion 35.
I did run through 14 scouted provinces for more than 100 KPs to fast forward remaining research on AWs, and dump more than half into the Advanced Scouts already. As early as tomorrow I might finally be in the Woodelves chapter!