So, we're in day 4 of Elvenar Halflings chapter (see previous day at Elvenar Halflings – Day 03). And today we have finally started construction of our Halflings settlement – and we already built quite a few farms. But are we on schedule? That's the question…
City changes
With today's big KP tournament day, we can finally proceed with settlement construction. And look at that! Not only have we finished L4 portal upgrade, we have put up 5 farms already! Not too shabby, considering our target is 6 farms (at L3), and 18 fields in total.
Right now farms are obviously not in their right place, but it is quite sufficient for production of fertilizer. And we need a lot of fertilizer in order to build fields. That's where L4 portal will come in handy.
And the reason that the farms are not in their final place? The shantytown! It is now quite huge. We've basically run out of our current empty space, and we will need this space very soon in order to expand the settlement. This I am not going to postpone. This event better start soon, or I'll have to resort to some drastic measures 😉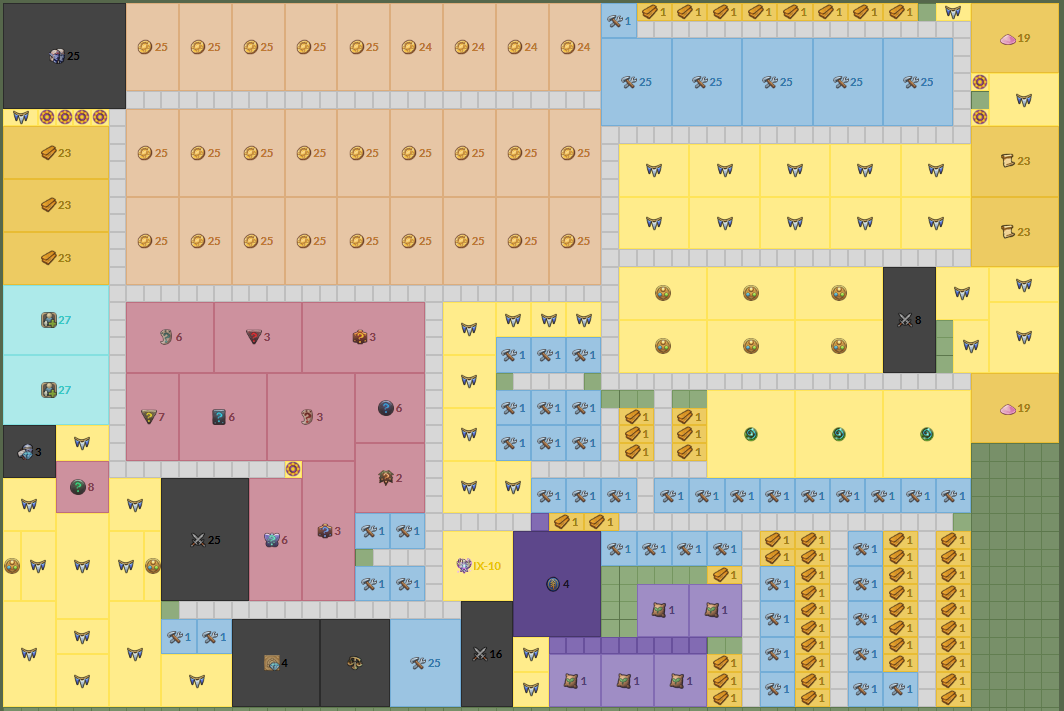 Elvenar Halflings progress
Today we have finally completed Halflings Farms tech, and almost finished Agriculture. Which means we're almost there with settlement construction. Farms we can already build – and we did. Tomorrow, we will need to start with Fields construction, but for that we will need fertilizer produced by the farm. So we're cranking as much fertilizer as we can! 😉
Actual KP ETA numbers look ridiculous because we frontloaded so much in terms of KPs. No, I don't expect we will be running with 95 KP per day 😉 These numbers will come down now, but it will take a few days. Until then, target KP is a better indicator of the KP ETA parameters.
We've negotiated another scouted province. And again, I deployed some Portal Profits to fast-track the final Spring Grove upgrade. Again, we needed 65% worth of Portal Profits to upgrade from L3 to L4. With that, we're already done with the portal!
And now we're roughly on track with our production ETA projections. It is still likely to be somewhat late because we haven't built the settlement, but we're in a much better shape now. We'll stop with the Portal Profits for now, and see if current deployment will be sufficient…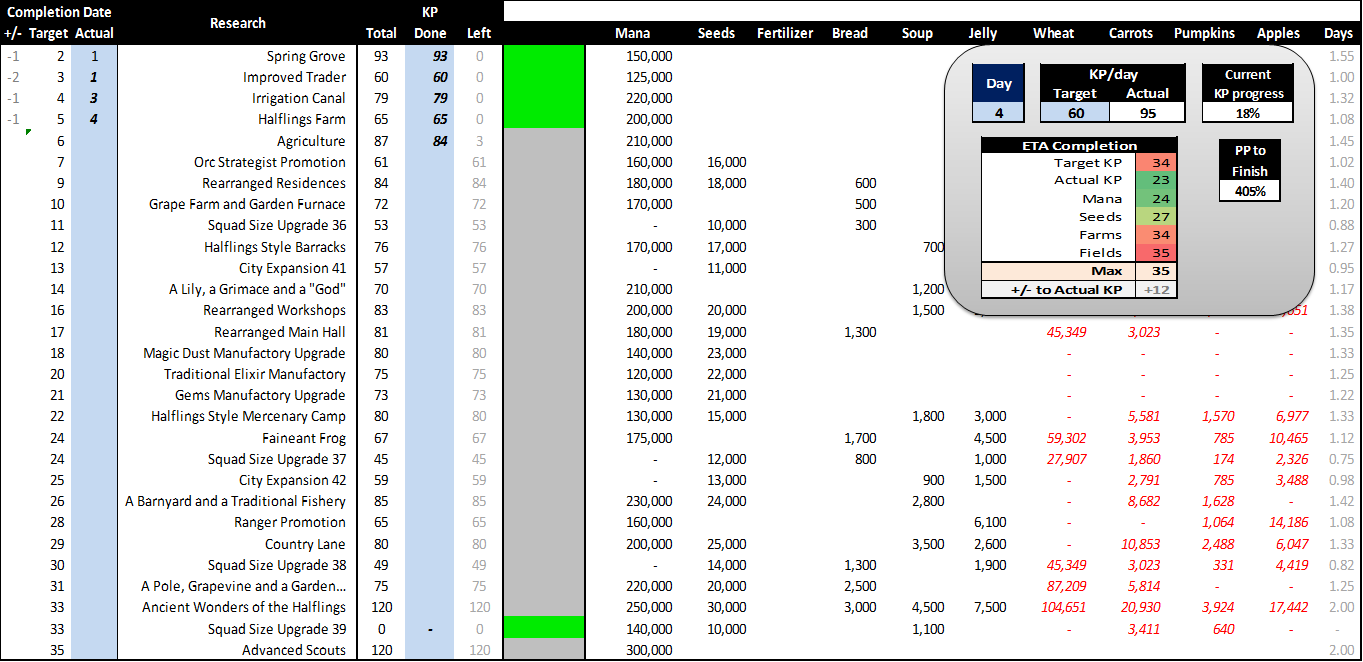 Steel Tournament – 2* and 3* day
Elite Archers continue their triumphant tournament performance. In 2* and 3* rounds they've already done much better than the last time we had a steel tournament (34 squads vs 45 squads losses in 2*). This is most definitely due to the Fire Phoenix and Enhanced Light Range boosts. And remember, we're fighting all the encounters this time around – not just 2 counterunits or less!
As you can see, recovery numbers are very low (2-3 squads). That's because I am still producing Dryads II, and the only Elite Archers coming online are the free units from the Shrine of Shrewdy Shrooms. I am going to switch to the Dryads starting with the next stage, and see how do they compare with the Elite Archers.
But so far, this tournament is going amazingly well. Stay tuned!