So, we're in day 29 of Elvenar Orcs chapter (see previous day at Elvenar Orcs – Day 28). It was a pretty slow day today. Main Hall is at L20 now, and I have enough pop and culture for the L21 now. With L20 upgrade max coin capacity increased from 7.7mm to 9mm, and that would be enough to purchase Expansion 35. In other news, Martial Monastery AW finished upgrading to L6, and the next upgrade looks pretty expensive at 500KP.
As I mentioned before, I took out the last of L1 workshops to free up space for residence L19->L20 upgrades. As residences move into their final positions, now there is space for 4 more mushroom farms. These would be L1 though, there is no point in producing goods to upgrade these farms. The extras will be dedicated to shrooms of wisdom, as these still feel to be on the slow side.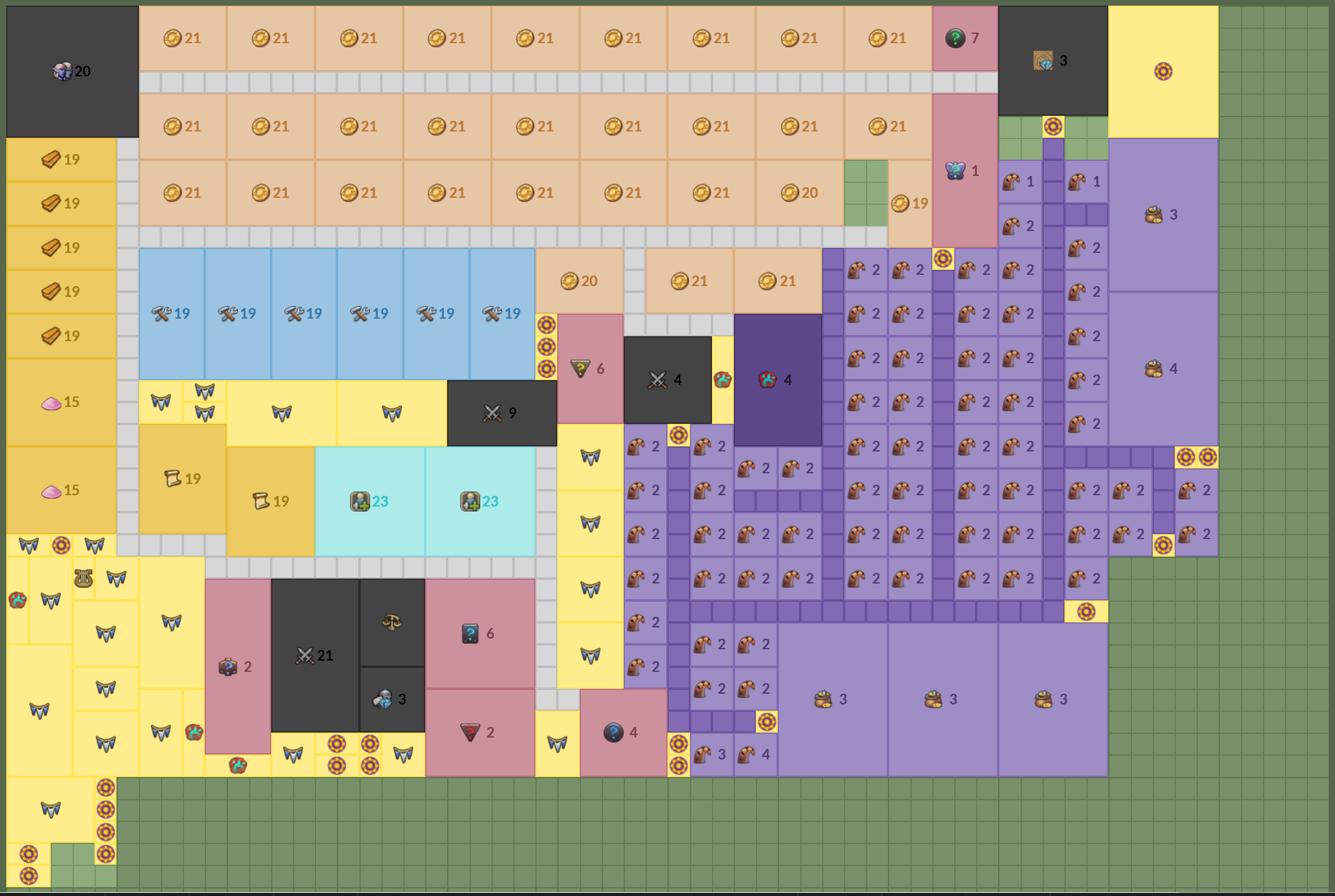 Tournament prep
Recovery mode is still on from the tournament perspective. Bud Sorceresses are up to 60 squads, so we're in a good shape for the gems tournament starting tomorrow. Yesterday's dilemma of Unleashed Unit Upgrade vs Magnificent Mage Multiplier got an easy resolution – I've got another MMM as a crafting recipe. So extra mage damage it is (well, and I can use UUU in any tournament while MMM is specific to mages).
Elvenar Orcs research goods
Research goods – shrooms of wisdom and loot – are on target. Today I collected shrooms of wisdom (about 1.7K), and with that haul today I activated gems manufactory upgrade. Unfortunately, even though I still have ~1K SoW in the inventory, that is not enough to activate any new techs (Wooden Trails need 1.2K). Gems upgrade opened up Rewards, Kisses and a Symphony tech. Incidentally, I have enough research goods to activate this tech, but will need to wait for KP contributions to fill in. Activating this tech would also rebalance my SoW/loot inventory as it is low on SoW and heavy on loot.